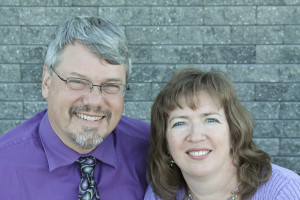 Email: info@GaylordHomes.com
Phone: 989-217-8262
Fax: 989-448-8444
Summary
I am a long time Gaylord Michigan resident, having moved up with my family from down state where  we lived in Milford and Waterford.  My wife Annette and I have 4 children, all still at home.
I worked at General Dynamics in Warren, Ford in Dearborn, and IBM in Southfield. I have held various positions including Engineering (I hold a BSME and MSECCS degree), Purchasing, Computer Administrator, IT Architect, IT Consultant, Manager, and Executive.
While working at Ford for over 8 years, I performed duties as a paralegal, analyzing contracts and working closely with lawyers. This experience is critical as the real estate sale process is very complex legally.
I opened a Tim Hortons in Gaylord which is fully operational today.
Should you choose me as your Agent, I will serve you as I would myself in any transaction and will look after your interests.  Many years of Real Estate experience from the buying and renting perspectives has prepared me to be your advocate.  Please feel free to call me or email me to discuss your situation and what I can do for you.
Biography
Bob Hunley is a seasoned professional with 20+ years of technical and managerial experience. He holds a Masters of Science degree in Electronic Computer Control Systems and a Bachelors of Science degree in Mechanical Engineering.  Previous jobs involved overseeing consulting groups for a large Fortune 500 client base.  Mr. Hunley has over 20 years of experience in the information technology industry, in Project Management, Project Planning, Design and Enterprise System Deployment.  He has worked for two of the Big 3 automotive companies and one of the top 7 banks nationwide on large IBM Tivoli projects.  He has strong skill sets in both managerial and technical roles, has managed internal resources and third parties for many multi-billion dollar Automotive, Insurance, and Banking Corporations.  He has extensive experience in technical acquisitions, writing and negotiating contracts, supply management, code development, and technical team leadership.  He has excellent interpersonal and communication skills. Bob is a family man.  He has been married to his wife Annette for 23 years and they have had 6 kids (5 boys and 1 girl).  They lost their eldest 2 boys in a car accident in Petoskey a few years ago. Most recently he brought Tim Hortons to Gaylord as an Owner where he was involved with all aspects of the Company from the removal of the old gas station to monitoring the new building, attending local government meetings, and personally hiring and training of the complete new staff. Bob has spent decades planning and building additions, pole buildings, and renovating homes.  He is now landlord of half a dozen homes and owns and runs a small local extended stay motel (Brentwood Motel, LLC) on the South Gaylord I-75 exit.  He is actively working full-time as a Real Estate Agent.  He was also Employee of the Month of Coldwell Banker Schmidt in Mar 2012 (his 7th month in the business).  Bob now runs the ,newly opened, local RE/MAX Up North office at 1624 S. Otsego Ave in Gaylord, MI. In his spare time, Bob donates much of his time to his church where over the years he has driven a bus to transport people for Sunday services, taught Sunday School, managed the sound booth, managed the Ushers, and held the office of a Deacon.  Currently he assists the Financial Office in counting offerings and participates in the Jail Ministry which takes church services weekly to the inmates in the local jail.  In this capacity he used to run the services weekly at the Camp Lehman Prison facility before State budget cuts caused it to be closed. With the knowledge acquired from his unusually varied experience, from technical to business, Robert Hunley has the ability to see the big picture and be creative in solutions.
Education
B.S. Mechanical Engineering, GMI Engineering & Management Institute
M.S. Electronic Computer Control Systems, Wayne State University